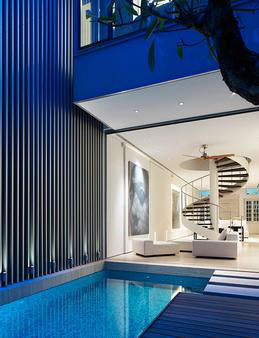 Feel the situation at the backyard outside the room try to find different ambience at home. Hear and feel the smooth vibration of footstep on natural decking or just silently step barefoot feel the rough contour of the wood. Both in silence, romantic and party situation with family, friends, barbecue, drinks, it makes sure your backyard will be an unforgettable part of your home.

These are the example dimensions. Because the change of raw material-dimension, the size can change anytime and luckily it doesn't much affect the design after being applied. For further informations please simply contact us.


Bangkirai Decking
19 x 90 x 2000mm up
25 x 145 x 2000mm up

Merbau Decking
18/19 x 90 x 1500mm up

Teak Decking
20 x 90/130 x 1200mm up
Especially for our beloved national customers, we will try to answer your questions on this sub-page. For more questions do not hesitate to contact us.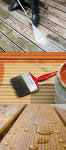 One of the first customer's questions is, how long would it hold through the time. Our maintenance service will make your luxury hold its quality for years until your home has enough time to be renovated. For further information about the service and price please simply contact us.
Our technical support will help you to construct this area of beauty. For that we do need more detail informations of your backyard or area that will be installed with decking or tiles.